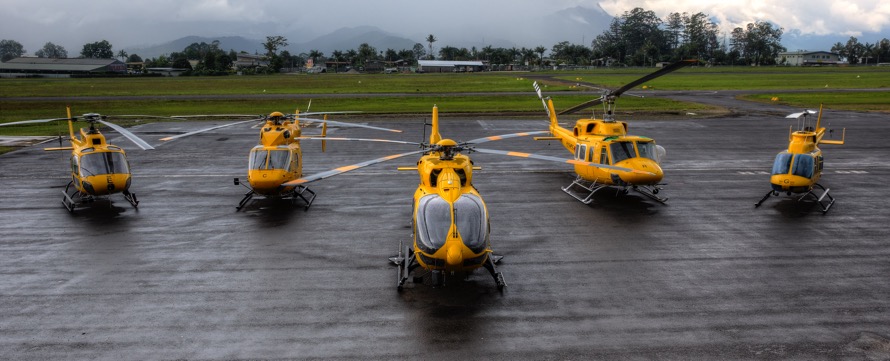 ---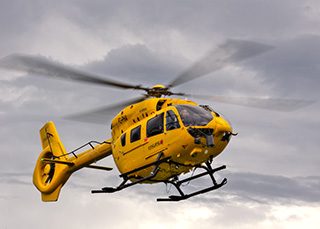 Airbus H145
Pacific Helicopters are pleased to announce the arrival of our new Airbus Helicopters H145, the latest edition to the already successful and well proven EC145 / BK117 family of helicopters. This is the first of its type in Papua New Guinea and represents a significant leap forward in technology, performance and safety. The H145 is a versatile, multi-role, twin engine helicopter; it has a small foot print and rotor disk, helping with its ability to land on small jungle pads, but still retains a large open cabin with the capacity to seat up to 12 passengers and a fast cruise speed to get you to where you are going quickly. It a can be operated either single or dual pilot, both VFR or IFR, exceeds all international, next generation safety standards and maintains an impressive level of performance throughout the spectrum of challenging environmental conditions that Papua New Guinea has to offer.
Our investment in this next generation of helicopter is further testament to our long term commitment to the future of rotary aviation in Papua New Guinea and we are excited about the opportunities that it presents
---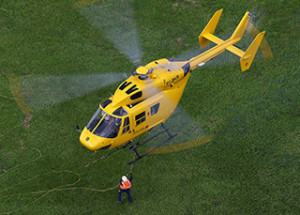 BK117 (850)
The BK117 is a twin engine helicopter that is well suited to Papua New Guinea, its small footprint and rotor size allows it to operate from confined jungle pads, whilst still retaining a seating capacity for up to 9 passengers and its high cruise speed means that you are able to cover long distances quickly. The main cabin is a large open space, with rear opening clamshell doors allowing for bulky cargo to be easily loaded, and with the addition of an external cargo basket, it can accommodate an impressive volume of cargo, but with the flexibility to be quickly reconfigured for anything from VIP transport, to precision long line construction work, we routinely operate the BK117 both single and dual pilot depending on customer requirements.
Pacific Helicopters BK117 fleet is equipped entirely with LTS 101 850 engines, providing more power and offering further lifting capacity and an even greater safety margin, especially at higher altitudes.
---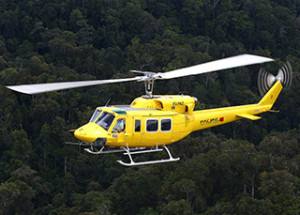 Bell212 VFR/IFR
The Bell 212 is a medium lift, twin engine helicopter that has been utilised extensively throughout the world in every extreme environment imaginable. From the Antarctic to expansive African desserts, from high altitude mountainous terrain to the jungles of Papua New Guinea, this impressive machine continues to prove its well-earned reputation.
The Bell 212 is a versatile helicopter with a large, open cabin and seating capacity for up to 12 passengers; it is the perfect machine for moving large numbers of people, while still maintaining the finesse to complete precision long line construction work requiring a greater lifting capacity.
Pacific Helicopters entire Bell 212 fleet have been completely refurbished nose to tail to a truly impressive standard, we challenge anyone to find a more meticulously presented and maintained version anywhere in the world
Pacific Helicopters also run the most experienced helicopter IFR operation in Papua New Guinea, and the Bell 212 has been the platform of choice during this time. For many years now, our IFR crews have been safely flying their way through tropical wet season rain and extensive cloud, ensuring our clients have the added flexibility and certainty that flights will happen when planned
---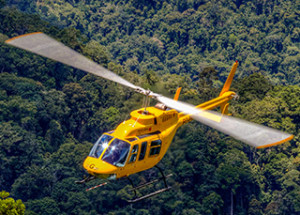 Bell206 L3/L4 LONGRANGER
The original workhorse of Papua New Guinea, the Bell 206 Longranger is still going strong, with its well proven, rugged reliability, good fuel endurance and seating capacity for 6 passengers, it is a very capable helicopter for smaller jobs. It has a large boot and can also be equipped with an external cargo basket making it a functional helicopter for bulky internal cargo loads, and in the hands of our highly experienced pilots it is also a very capable precision long line platform. Our Bell 206 L4 is the supercharged version, and is the weapon of choice for any high altitude flying; it has an impressive lifting capacity in the highlands of Papua New Guinea and regularly carries loads up above 11,000 feet where it becomes a very efficient performer.
---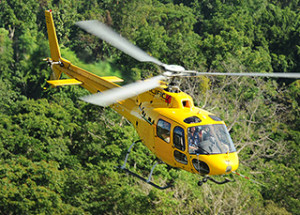 Eurocopter AS350BA / AS350B2 FX SQUIRREL
The AS350 epitomizes the term "versatile" the elegant cabin with its flat floor can quickly and easily be reconfigured for various mission types, including bulk internal cargo carrying, passenger transport for up to 6 passengers, or precision long line operations. Pacific Helicopters entire AS350 fleet is also equipped with an external cargo basket, further adding to its carrying capacity and flexibility.
The AS350 is a serious performer in mountainous environments, these comparatively small helicopters punch well above their weight and are routinely operated in some of the harshest environments anywhere in the world, in 2005 an AS350 set an unbeatable record for the highest helicopter landing at 29,035ft atop Mt. Everest.
With its exceptional maneuverability, flexibility, high cruise speed, excellent visibility and low vibration levels in the cabin, the AS350 has earned its reputation as a true multi-mission workhorse and it is easy to see why it is a favorite choice for helicopter operators around the world.