Pacific Helicopters PNG is a versatile aviation company, operating a varied fleet of both single engine and twin engine helicopters, all fitted with the latest in satellite tracking technology, maximising safety and efficiency for the often highly demanding missions throughout PNG, the Pacific Helicopters team is able to provide solutions to all your Helicopter requirements.
The scope of capabilities, projects and expeditions that we are able to support are extensive and include, but are not limited to:
Heliportable Seismic support services – Read more about our specialisation in Seismic Operations.
Geological Exploration
Construction Projects
IFR/VFR Off-Shore Petroleum Exploration
Aerial Survey and Photography
Power line Construction
General Helicopter Charter Services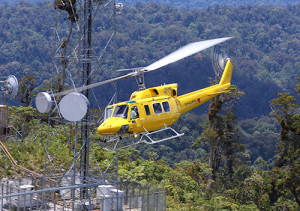 Our operations personnel can assist with general information on weather, topography, flight following, and logistics support.
At Pacific Helicopters PNG, we provide management and technical information to assist you in determining the most suitable helicopter types and efficient methods of operation for whatever your project may be.  Fixed wing support can also be arranged if required, to fulfil the contract outside of Helicopter support.

Exploration, Oil, Gas and Mining
Seismic